ClareOne Packages and add-on Devices
Security + Video

Doorbell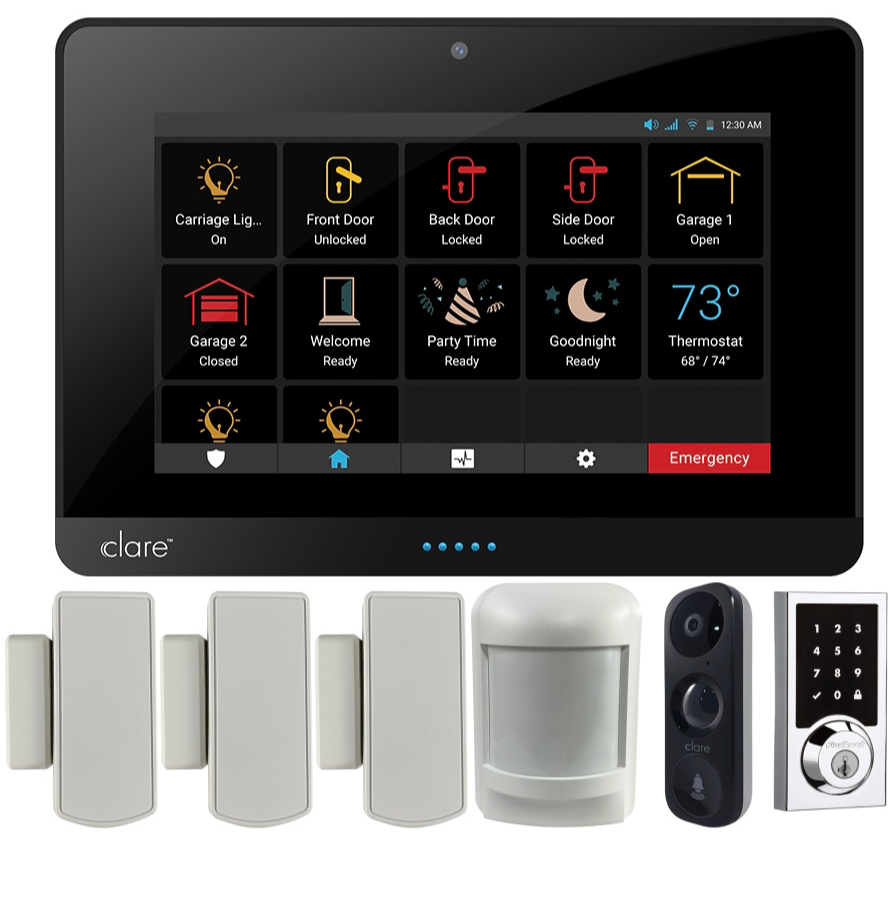 Security + Doorbell + Lock
NEW! WE OFFER FINANCING. Call us at 214-503-6961 to learn more!

ClareOne Glass Break Detector
Monitors for the sound of breaking glass to trigger alarm
ClareOne Carbon Monoxide Detector
Every home and business should have a CO detector. Most building now require them.
ClareOne Smoke Detector
This sensor is designed to provide protection within a 35 foot radius of the unit.
ClareOne Panic Button Remote
Transmits an Emergency signal from any location within radio frequency (RF) range of the control panel.
ClareOne Doorbell Camera
Speak to visitors via 2-way audio. Record doorbell triggered clips.
ClareOne Mini Door/Window Sensor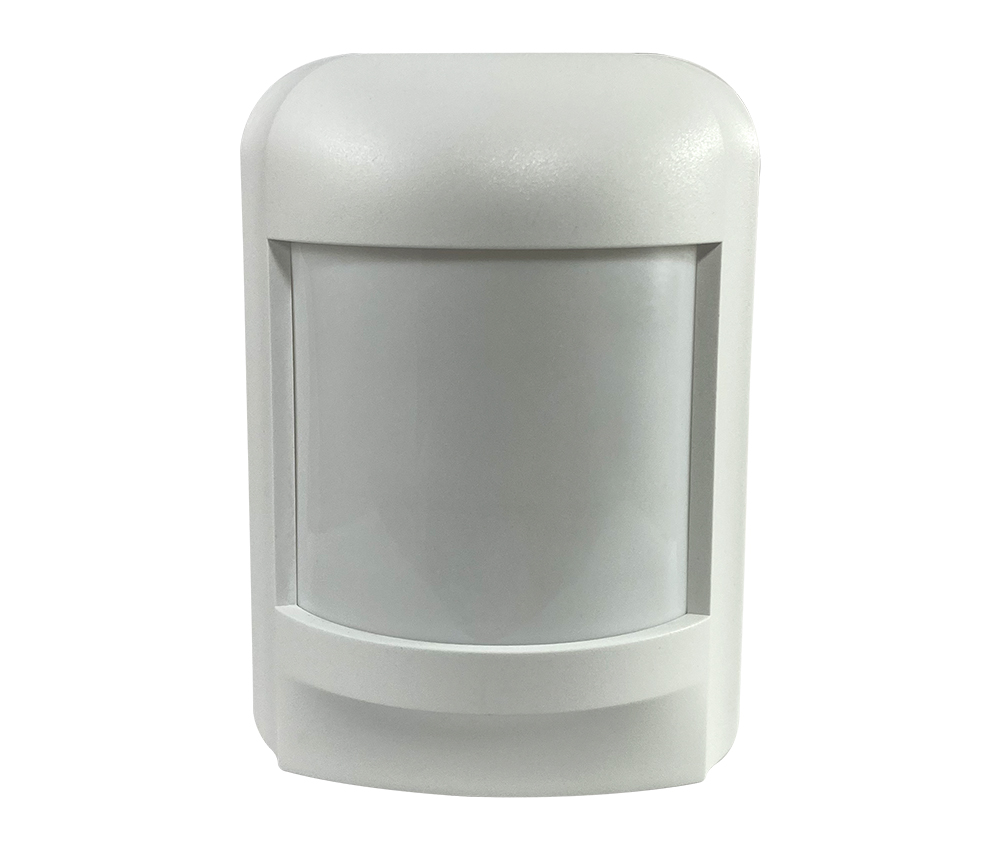 ClareOne PIR Motion Sensor
ClareOne Wireless Ceiling Mount 360 Degree Motion Sensor
ClareOne Door/Window Sensor with Shock Detector
ClareOne Door/Window Sensor with External Input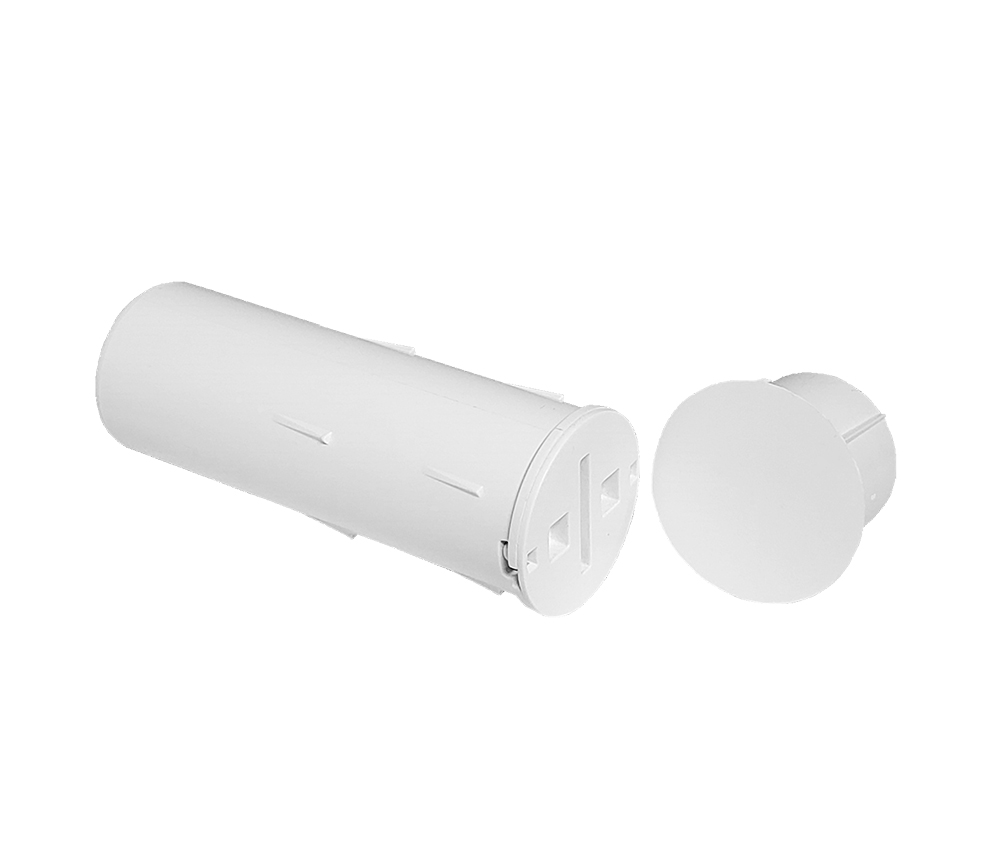 ClareOne Recessed Door Sensor
ClareOne Outdoor Gate/Door Sensor
ClareOne Rate of Rise Heat Detector
ClareOne High/Low Temperature Sensor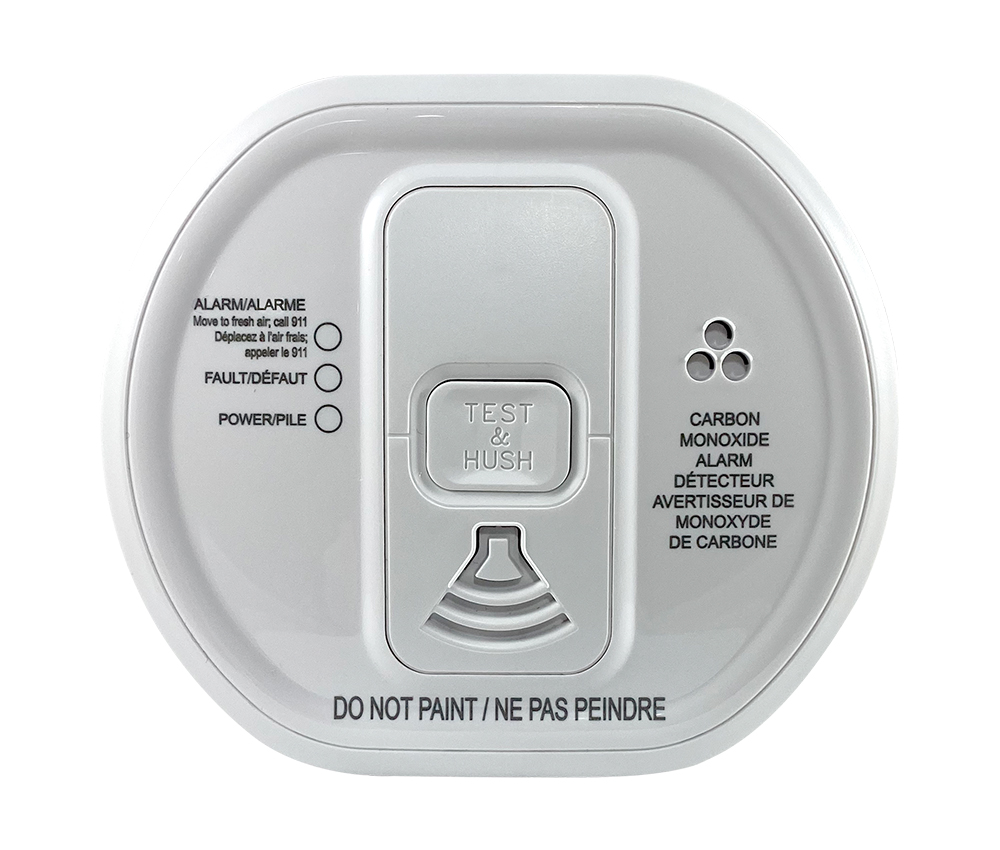 ClareOne Carbon Monoxide Detector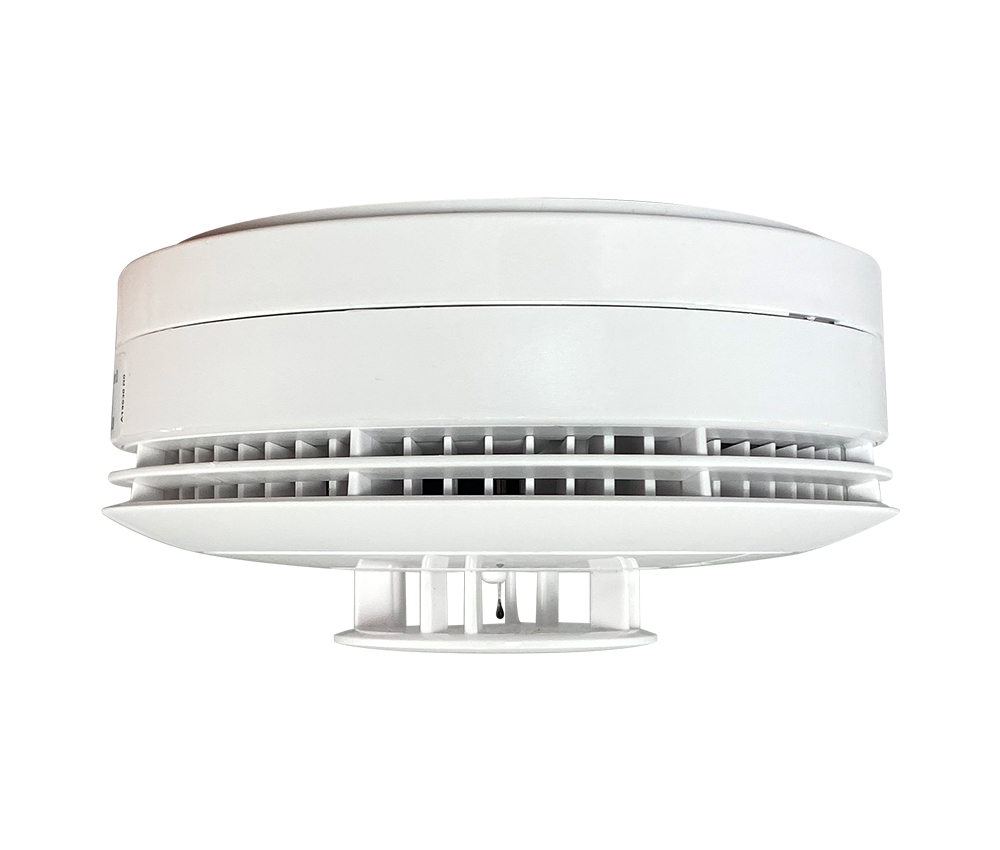 ClareOne Smoke/Heat Detector
ClareOne Z-Wave Indoor Siren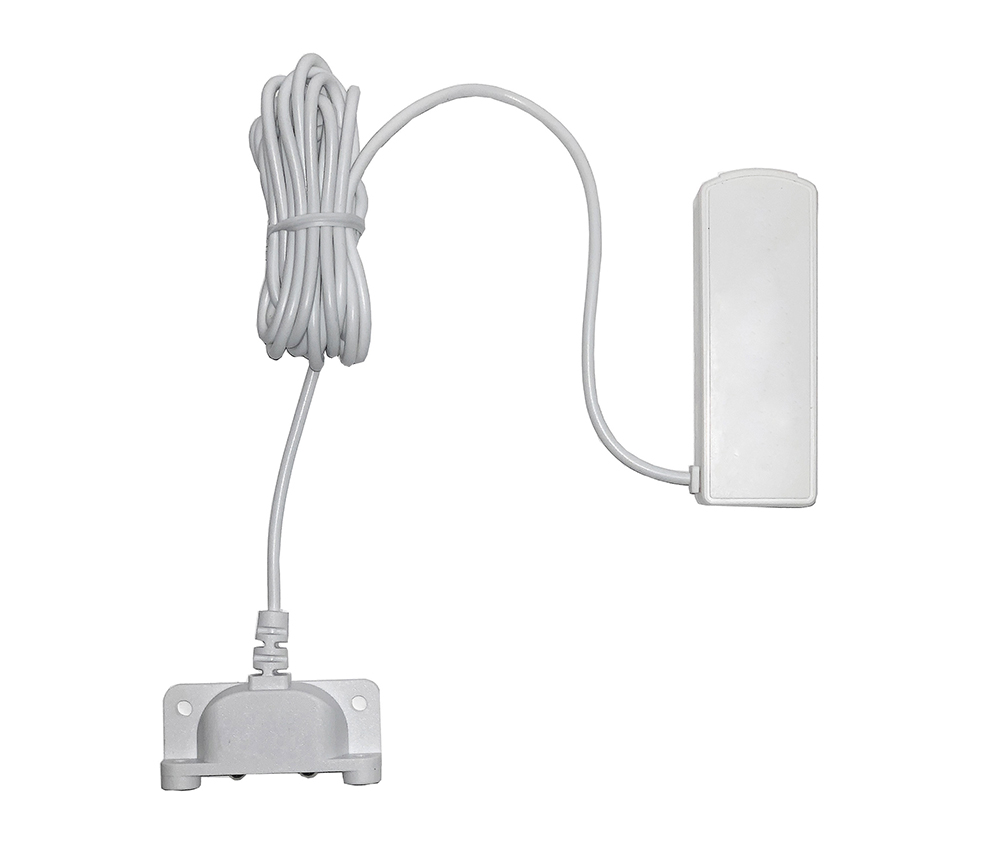 ClareOne Water Leak Detector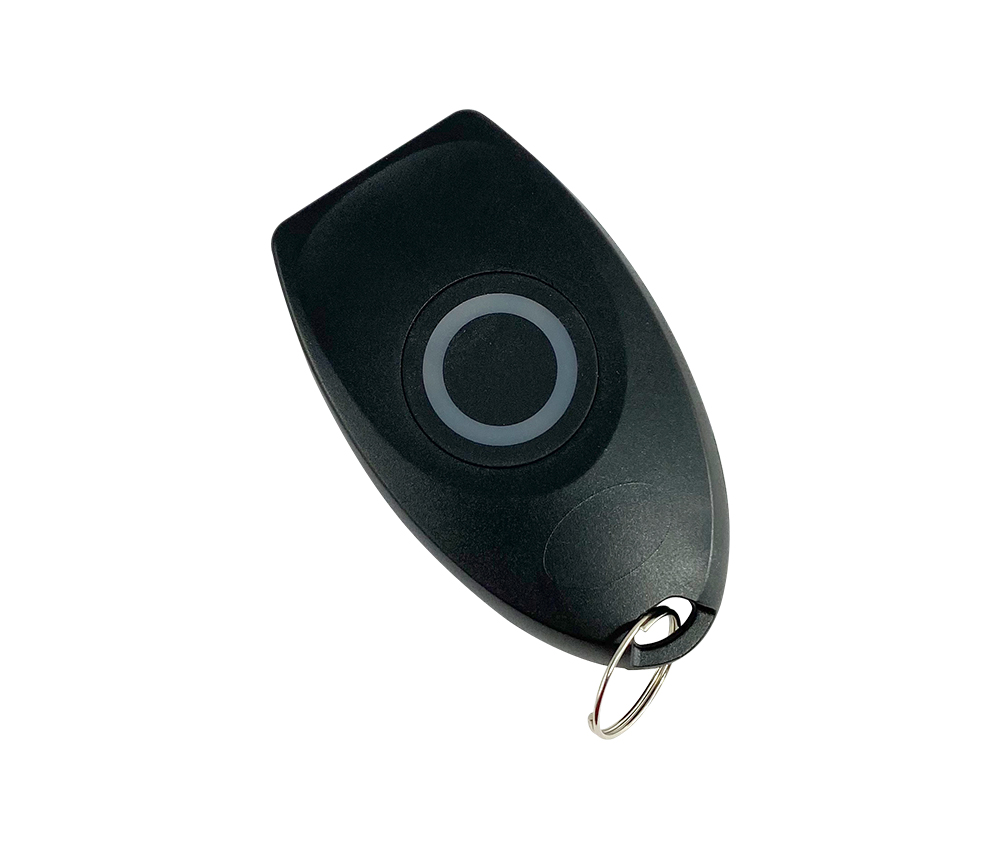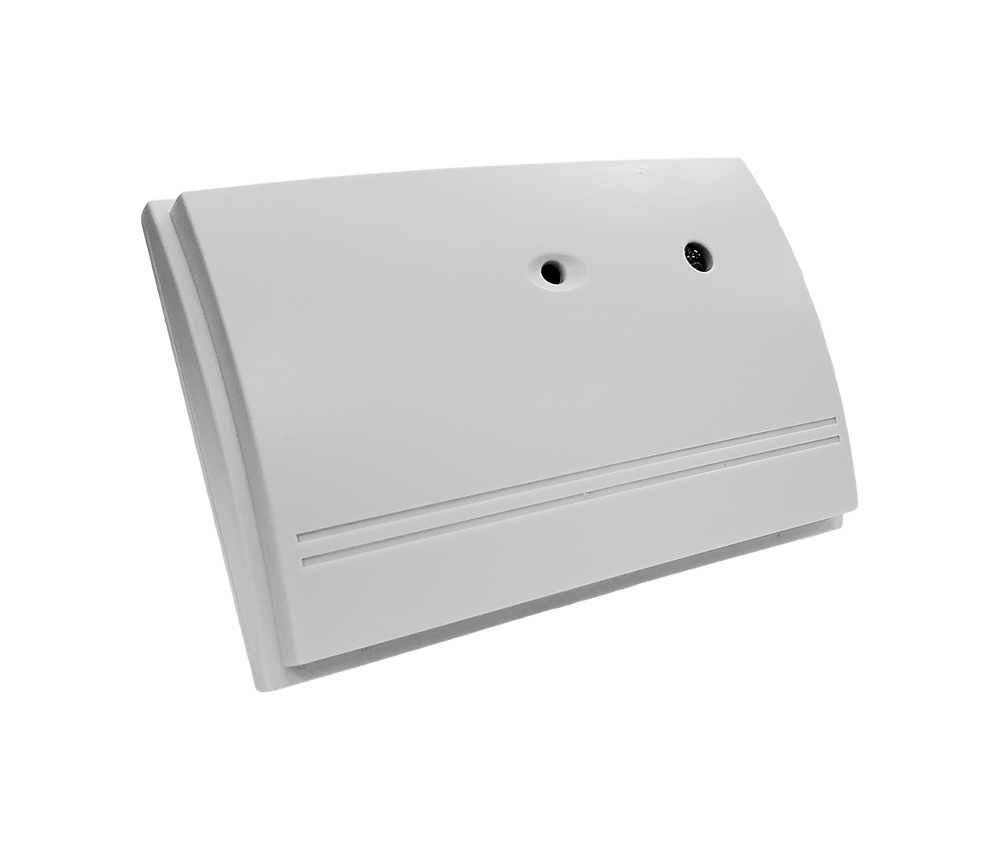 ClareOne Glass Break Detector
ClareVision Plus Video Doorbell
Value Series 4MP WiFi Turret Camera, 3.6mm Lens, 32GB Micro SD Card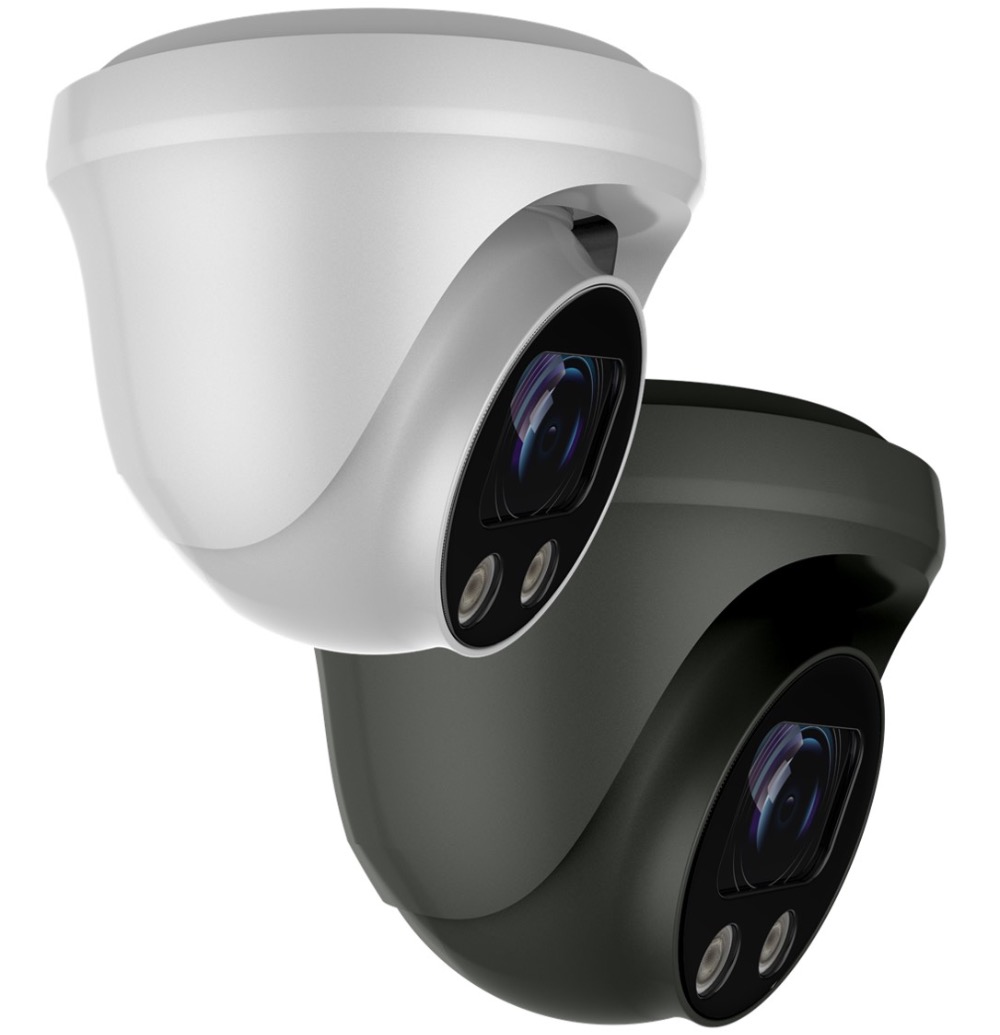 Value Series 4MP IP Turret Camera, 3.6mm Lens, 32GB SD Card, White/Black
Value Series 2MP IP Turret Camera, 3.6mm Lens, 16GB SD Card, White/Black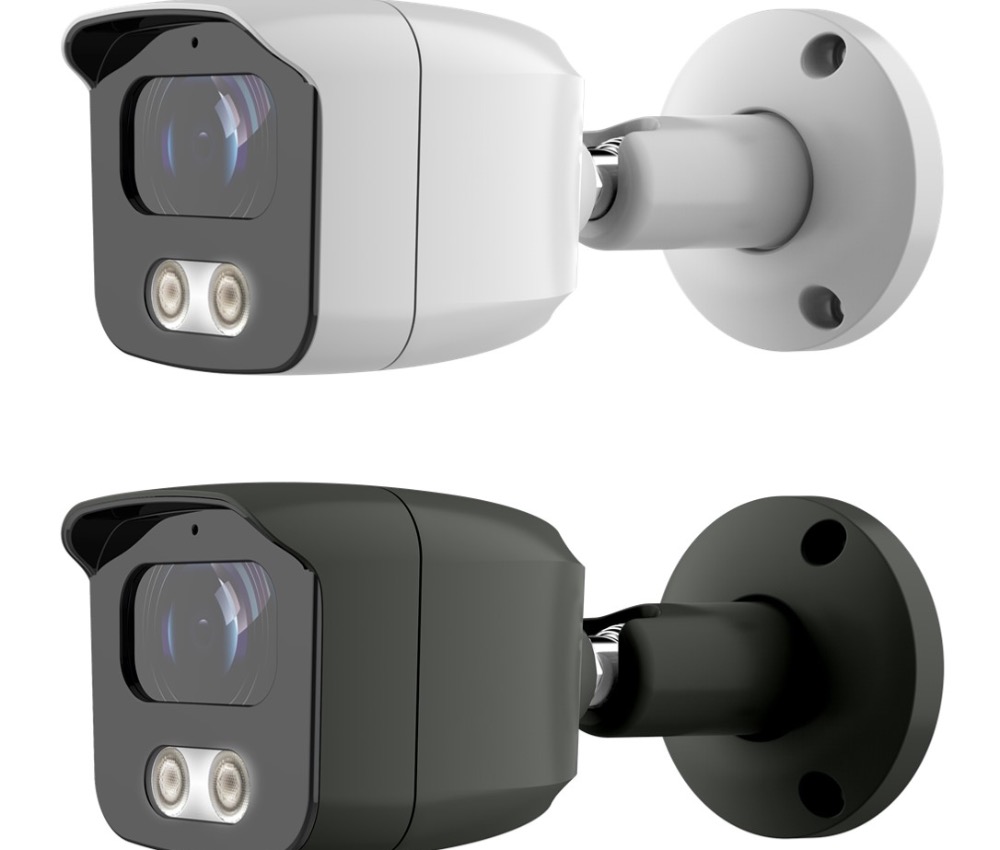 Value Series 2MP IP Bullet Camera, 3.6mm Lens, 16GB SD Card, White/Black
Value Series 4MP WiFi Bullet Camera, 3.6mm Lens, 32GB Micro SD Card
Value Series 4MP WiFi Bullet Camera, 3.6mm Lens, 32GB Micro SD Card
Performance Series 4MP IP Dome Camera, 2.8mm Lens, 32GB SD Card, WDR W/B
Performance Series 4MP IP Turret Camera, 2.8mm Lens, 32GB SD Card, WDR W/B
Performance Series 4MP IP Bullet Camera, 2.8mm Lens, 32GB SD Card, WDR W/B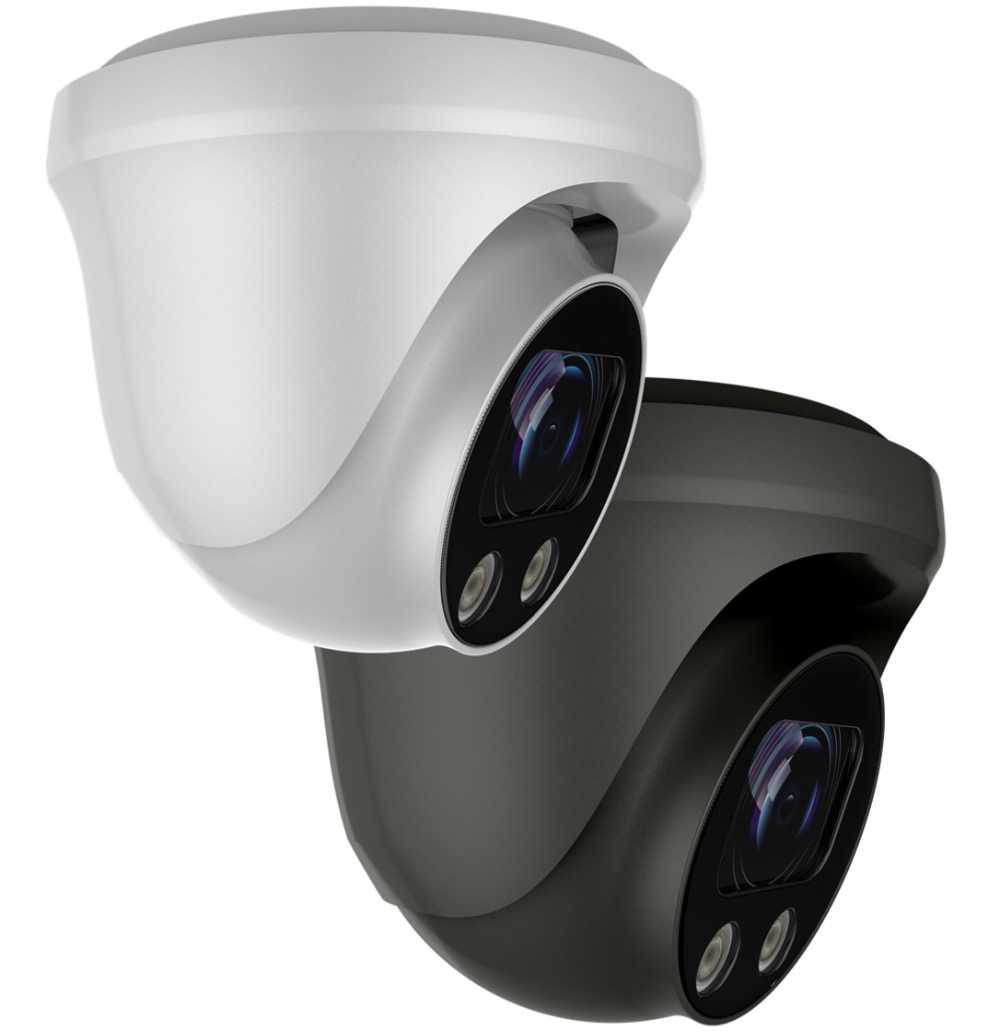 Performance Series 8MP IP Turret Camera, 2.8mm Lens, Starves, WDR White/Black
Performance Series 8MP IP Dome Camera, 2.8mm Lens, Starves, WDR White/Black
Performance Series 4MP Motorized Varifocal IP Dome Camera, Black/White
Performance Series 8MP IP Bullet Camera, 2.8mm Lens, WDR White/Black
Performance Series 8MP Motorized Varifocal IP Dome Camera, Black/White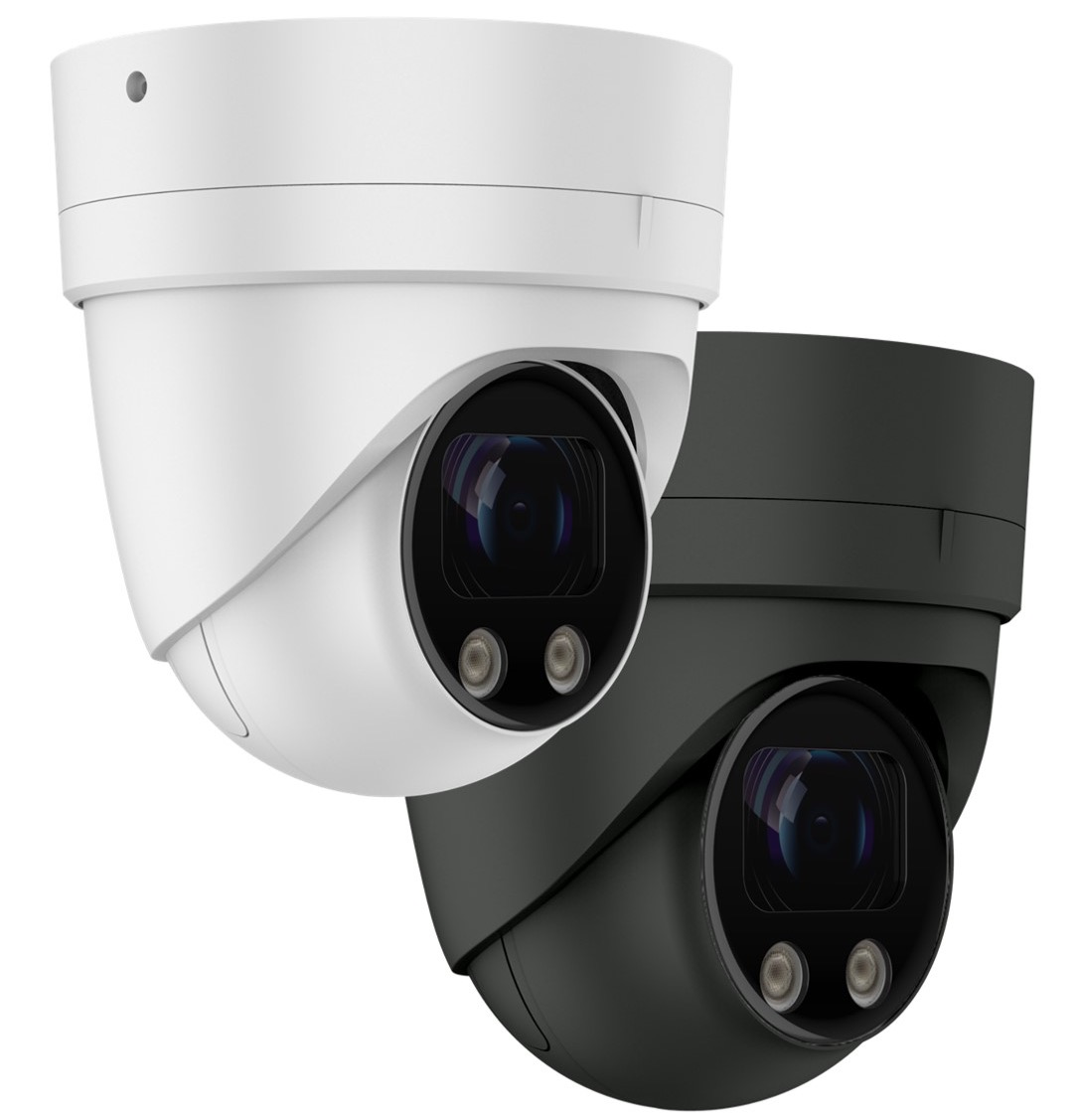 Performance Series 4MP Motorized Varifocal IP Turret Camera, Starves, White/Black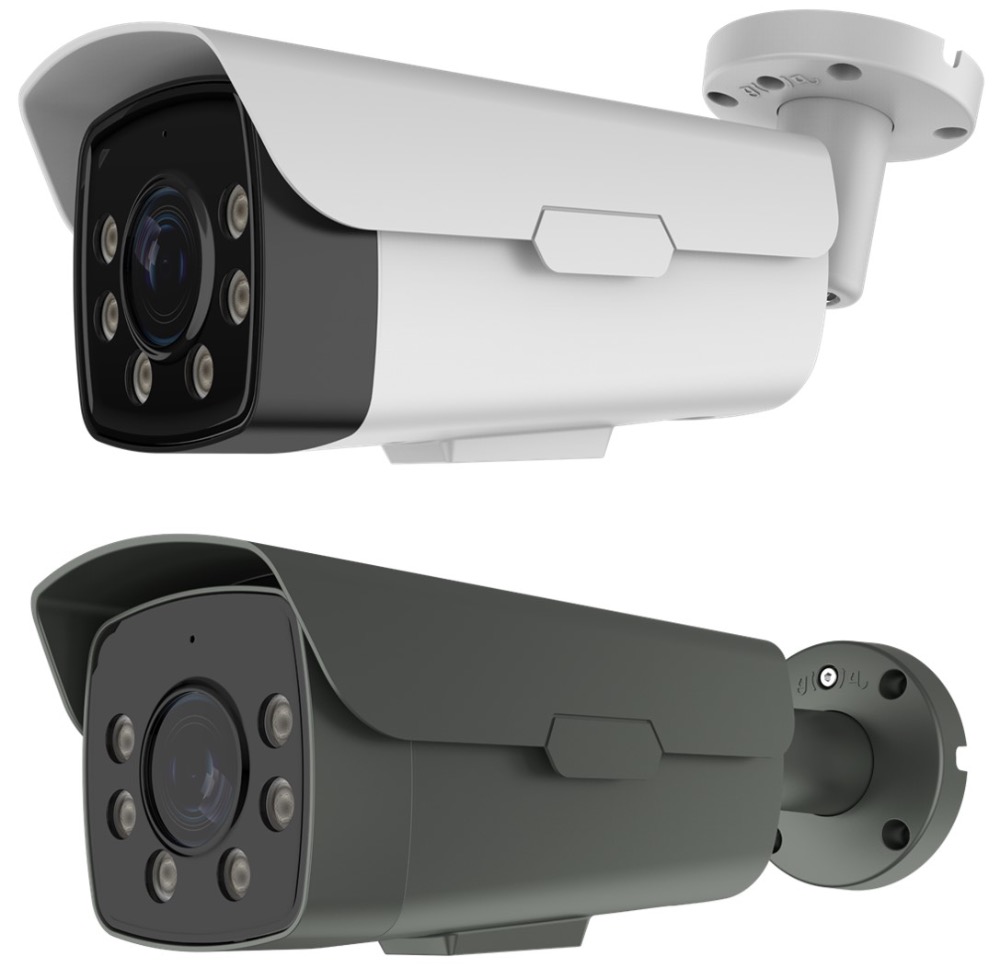 Performance Series 4MP Motorized Varifocal IP Bullet Camera, Black/White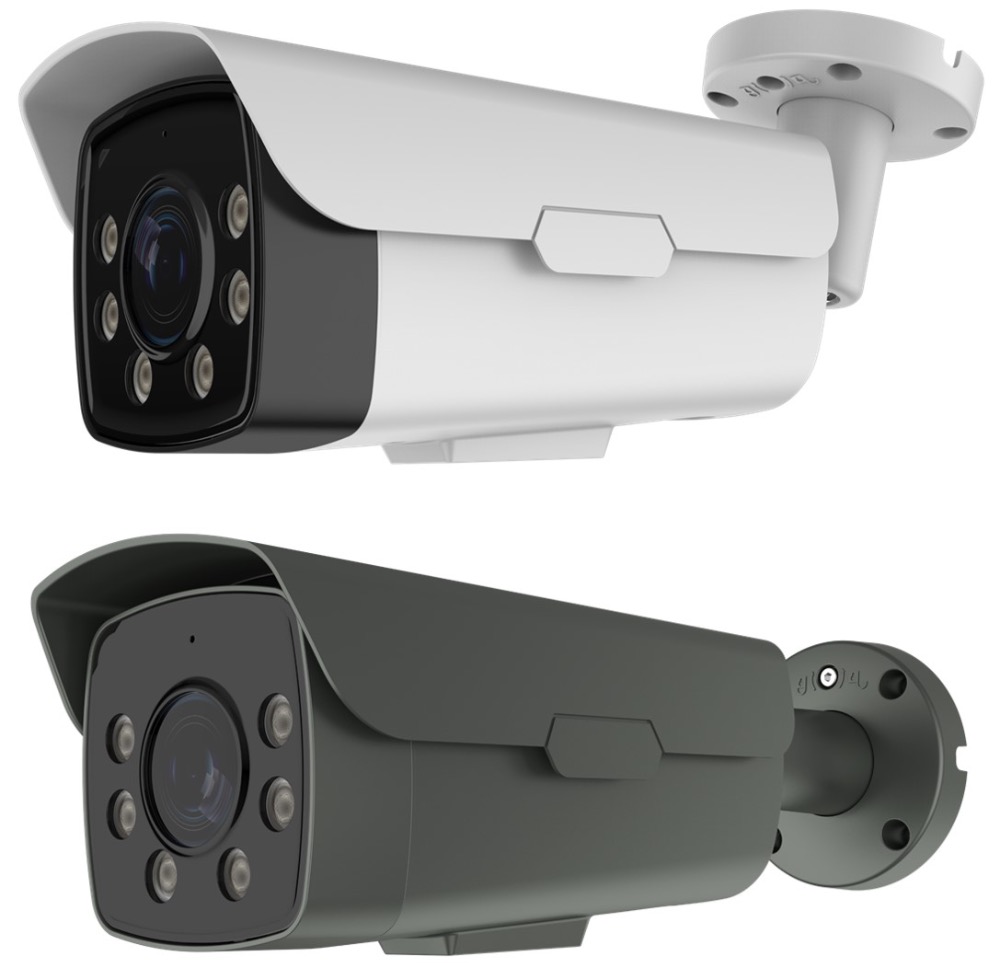 Performance Series 8MP Motorized Varifocal IP Bullet Camera, WDR White/Black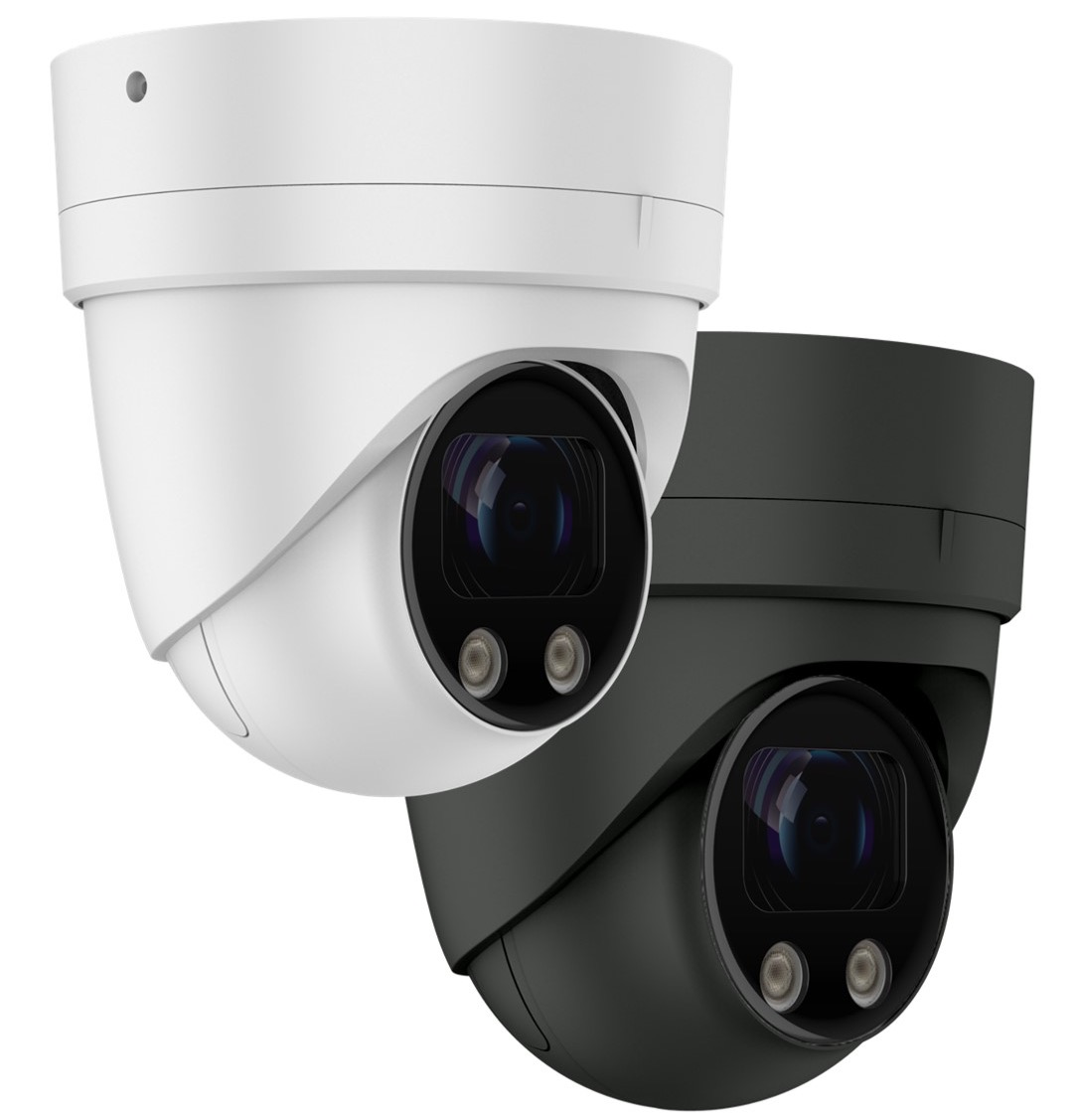 Performance Series 8MP Motorized Varifocal IP Turret Camera, Starves, White/Black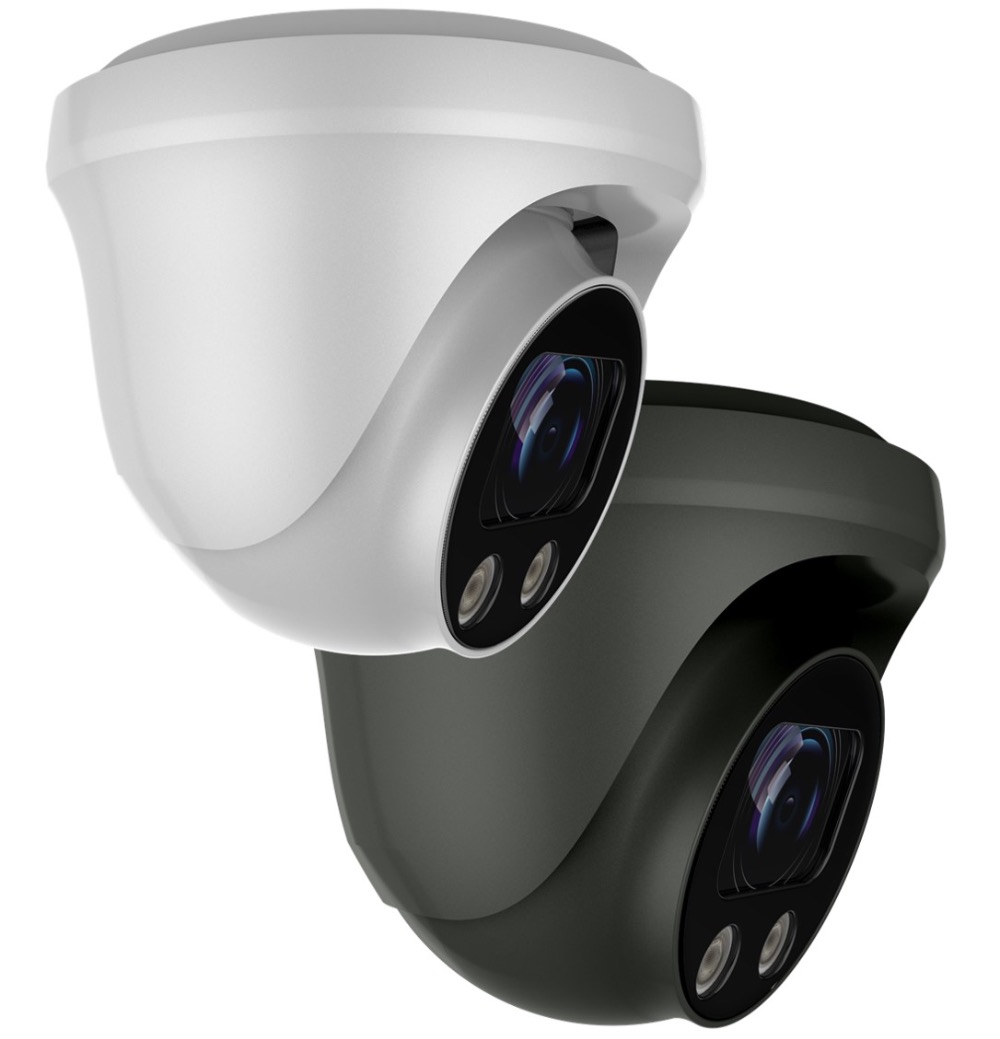 Color at Night Series 4MP Turret Camera, 2.8mm Lens, 32GB SD Card, Black/White
Color at Night 4MP Bullet Camera, 32GB SD Card, Black/White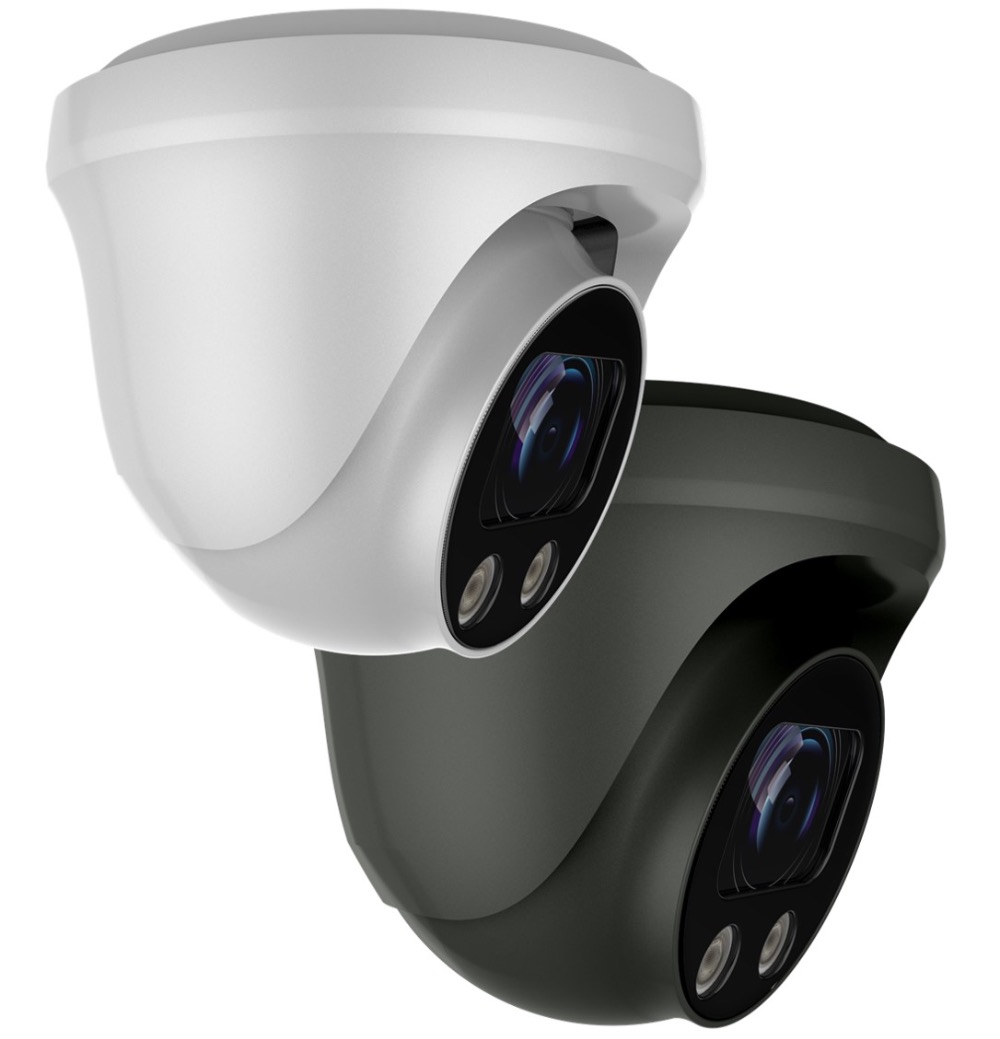 Color at Night Series 8MP Turret Camera, 2.8mm Lens, Black/White
Color at Night 8MP Bullet Camera, 2.8mm Lens, Starvis, Black/White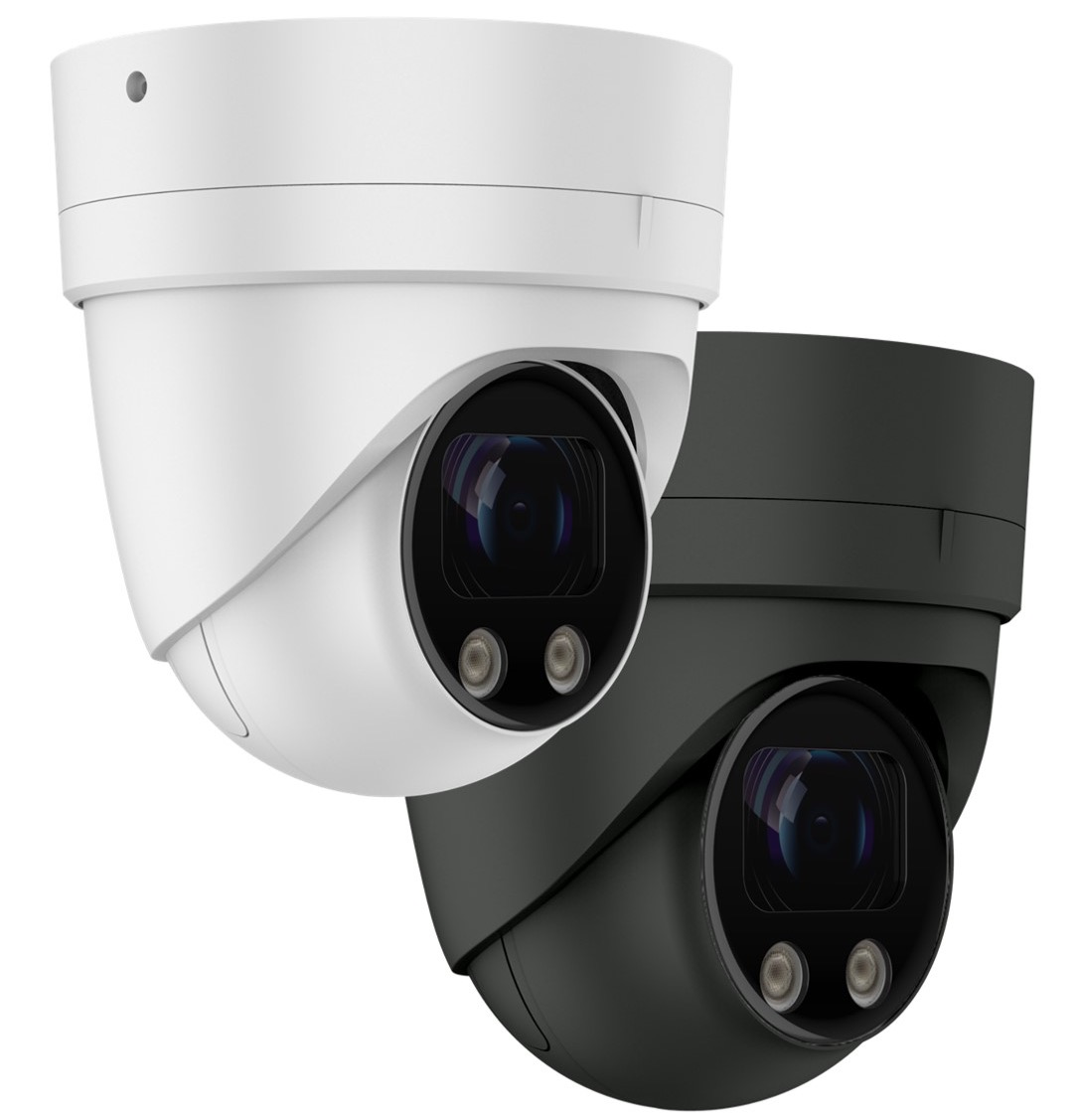 Color at Night Series 8MP Motorized Varifocal Turret Camera, Starvis, White/Black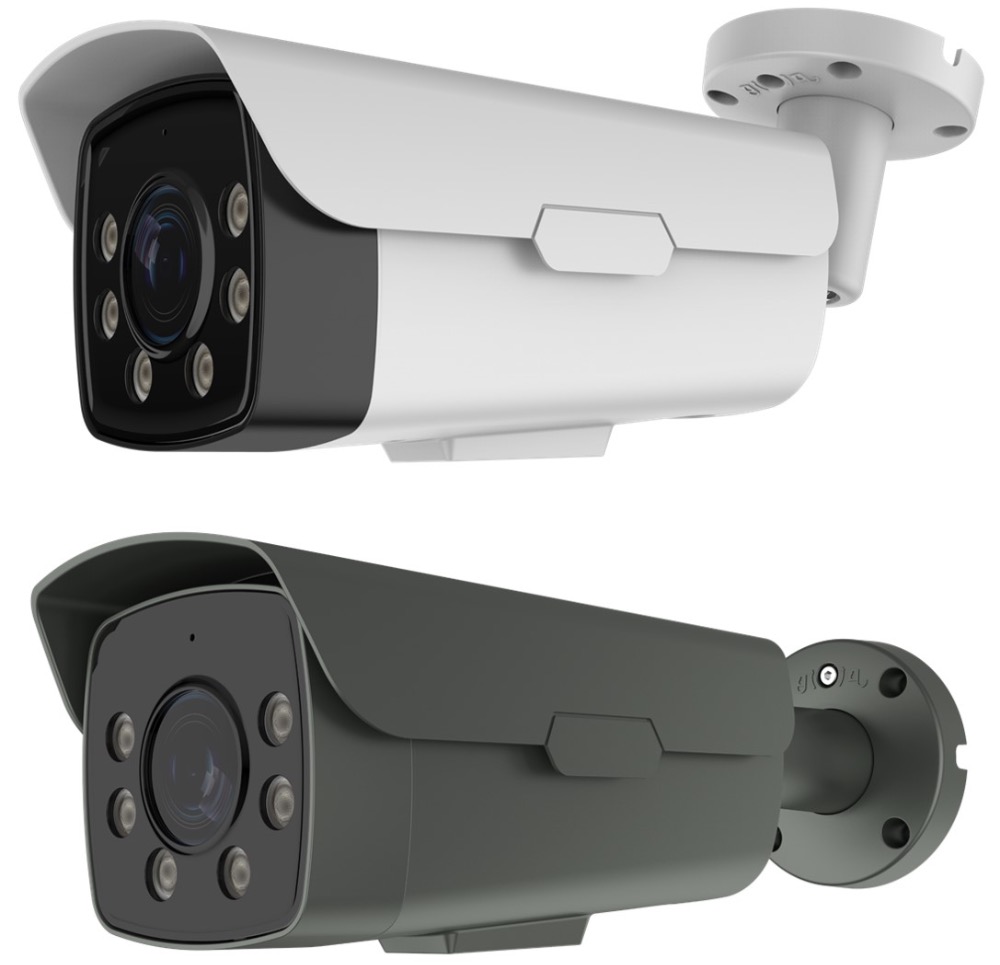 Color at Night 8MP Motorized Varifocal Bullet Camera, Black/White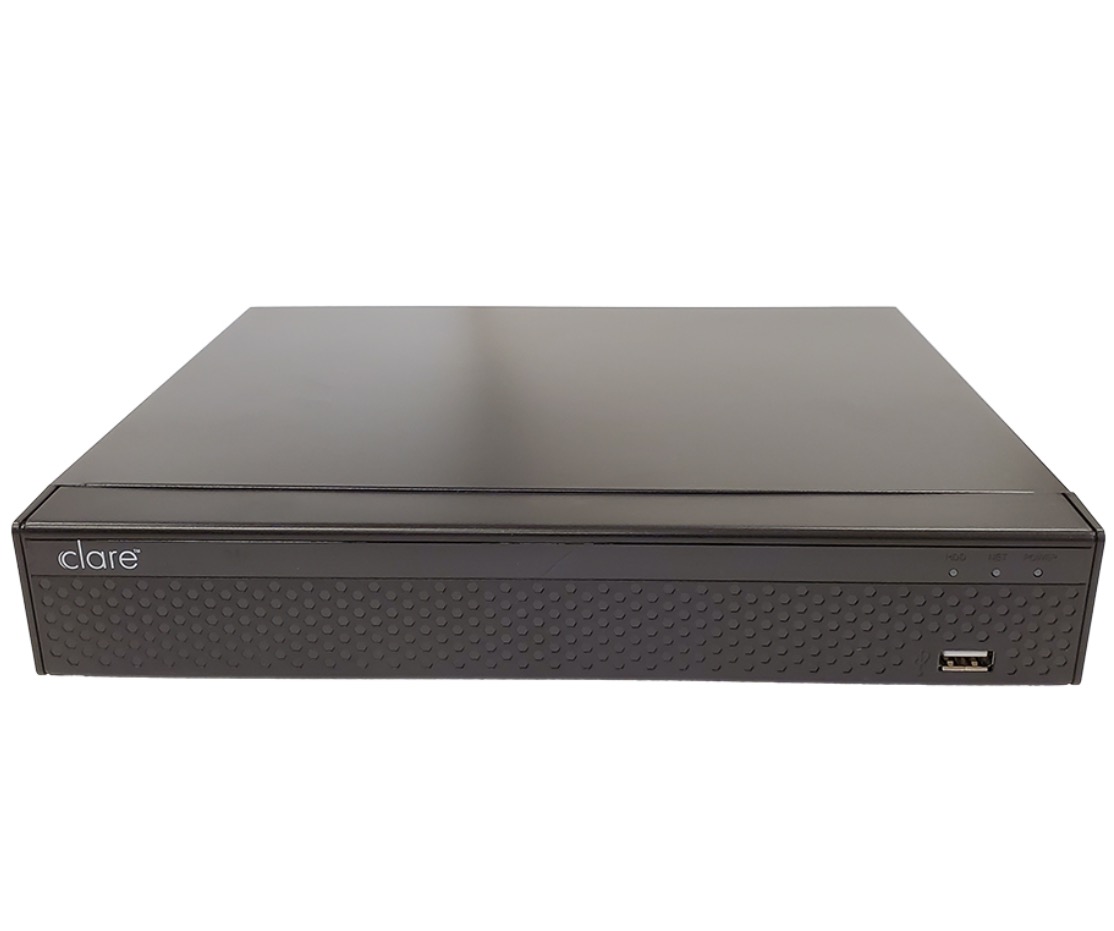 ClareVision 4K, 4 Channel NVR with POE and 1TB HDD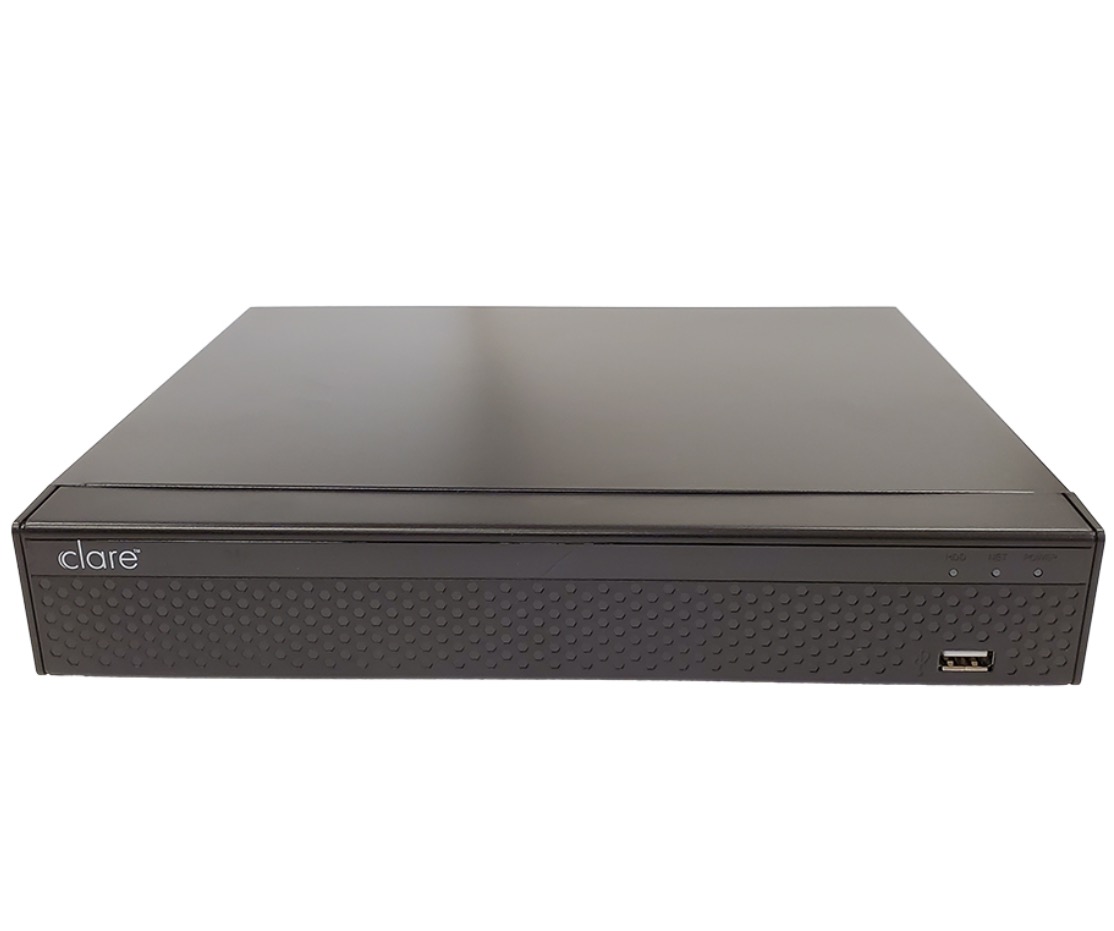 ClareVision 4K, 8 Channel NVR with POE and 2TB HDD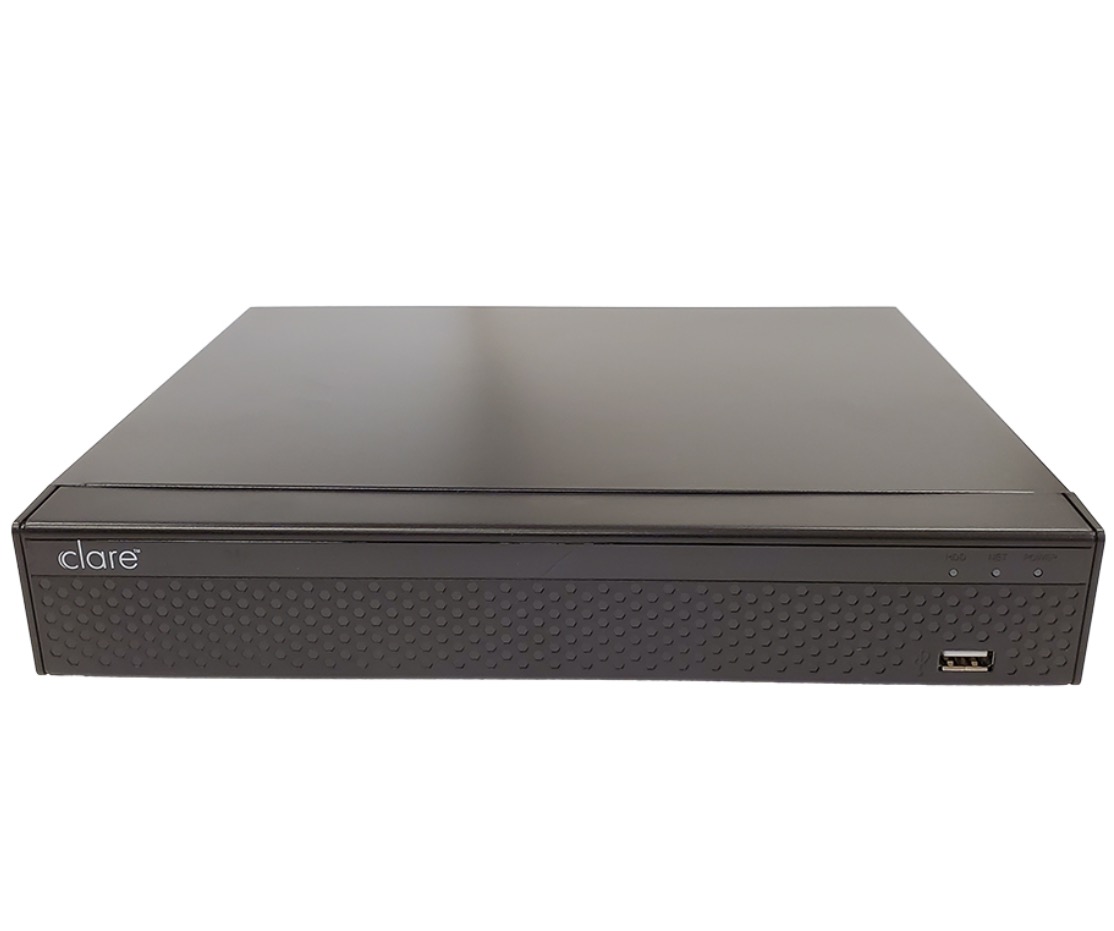 ClareVision 4K, 16 Channel NVR with POE and 4TB HDD